BASF to establish $10b site in Guangdong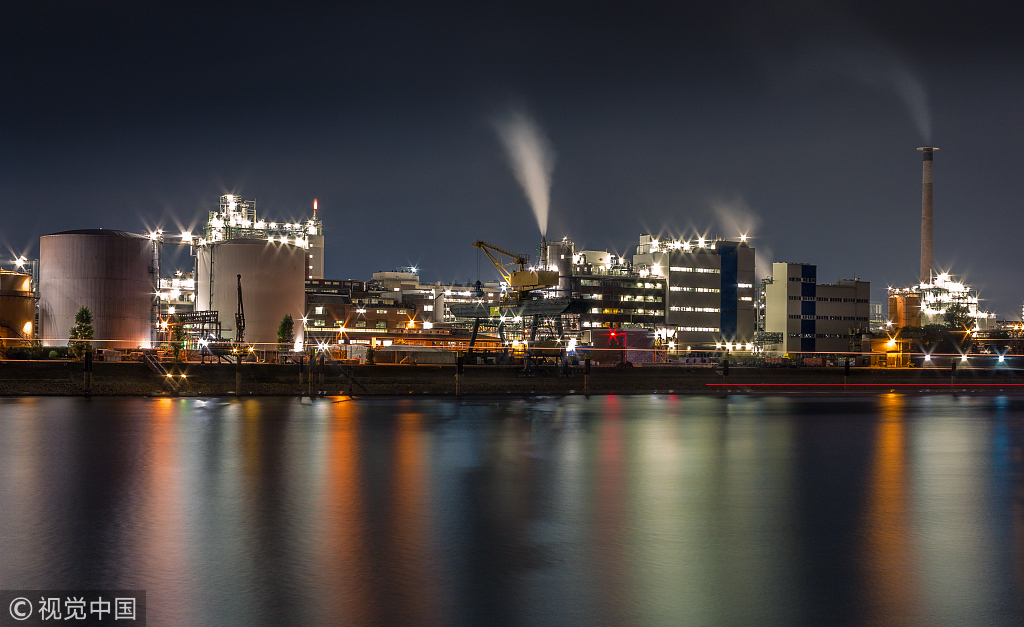 German chemical giant BASF will invest $10 billion to build a Verbund chemical production site in South China's Guangdong province as its largest investment project to date, according to a company press release.
Martin Brudermüller, chairman of the board of executive directors of BASF SE, and Lin Shaochun, vice-governor of Guangdong province, signed a non-binding memorandum of understanding in the presence of visiting Chinese Premier Li Keqiang and German Chancellor Angela Merkel in Berlin, Germany on July 9.
The Verbund site in Guangdong would be BASF's largest investment, and be operated under the sole responsibility of BASF. The site would ultimately be the third-largest BASF site worldwide, following Ludwigshafen, Germany and Antwerp, Belgium. The investment is estimated to reach up to $10 billion by the project's completion in around 2030.
The first phase of the project includes a steam cracker with a planned annual capacity of one million tons of ethylene as the core of its Verbund system. Multiple downstream units will be established at the later phase to provide more consumer-oriented products and solutions for transportation and consumer goods industries.
The clients of the above-mentioned and other fast-growing industries have all invested in Guangdong, China's most densely populated province. With more than 110 million people, Guangdong enjoys an annual gross domestic product growth rate of about 7 percent. The total volume of its GDP has exceeded Spain, and will soon catch up with that of South Korea.
Another Verbund site of BASF in China is located in Nanjing, East China's Jiangsu province. Established in 2000, the Nanjing site is a 50:50 joint venture between BASF and Sinopec.
By Wang Junwei | chinadaily.com.cn