Cheesemakers hit by tariff dispute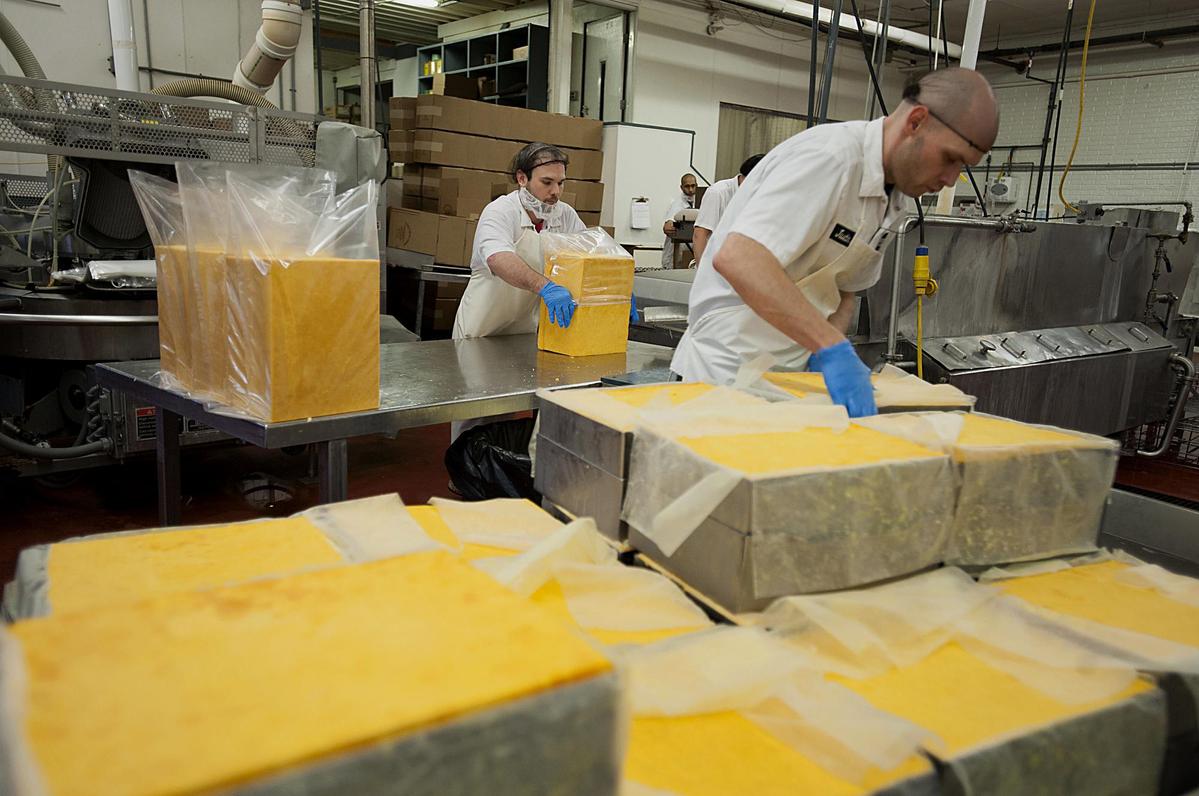 Nearly 635 million kilograms of American cheese are in cold storage in the United States. That's roughly 1.8 kilos of cheese for every American, the highest amount since record-keeping began in 1917.
And that amount could go higher as the two main US dairy states-California and Wisconsin-deal with the impact of retaliatory tariffs on dairy products from Mexico and China.
On July 5, Mexico and China put tariffs on $986 million worth of US dairy exports-$408 million worth of cheese to China and $578 million worth of dairy products to Mexico-as retaliation for the Trump administration's tariffs on imports of steel and aluminum. US dairy exports totaled $5.5 billion last year, including $1.3 billion to Mexico alone, according to the US Agriculture Department.
Mexican officials have said that its list was designed to hit at parts of the US represented by high-profile Republicans: steel from Vice-President Mike Pence's home state of Indiana, cheese from House Speaker Paul Ryan's home state of Wisconsin, and motorboats from Senator Marco Rubio's Florida.
In addition to the tariffs, US farmers also fear that they could lose access to Canada and Mexico if Trump goes ahead with his threat to withdraw from the North American Free Trade Agreement.
"If export markets get shut off, I could see us getting to the point where we're dumping our milk in the fields," Jeff Schwager, the president of Sartori Co, in Plymouth, Wisconsin, told The New York Times. "It'll be a big ripple effect through the state."
Sartori has produced cheese in Plymouth for generations with milk it purchases from more than 100 dairy farms throughout the state.
Plymouth was once the site of the National Cheese Exchange, where cheese commodity prices were set. The town of 8,445 people, about an hour north of Milwaukee, calls itself the cheese capital of the world. About 15 percent of all US cheese passes through the town.
Sartori employs roughly 500 workers in the state. The company said it earns just one-tenth of its revenue from exports to 49 countries, but exports to foreign markets are its fastest growing segment. Sartori's two biggest foreign markets are Mexico and Canada and US cheese is more expensive there now. The price increase is enough that the company's customers, including restaurant chains, are looking at signing contracts with Sartori's European competitors, according to Schwager.
He said that overproduction has already created a glut of milk on the market, driving down dairy prices and threatening some of the 130 family farms on which he relies.
Schwager estimated the new tariffs will cut 1.5 percent, or around $4 million, from his roughly $265 million in annual cheese sales.
July milk futures have dropped 12 percent since Mexico announced that it would strike back with tariffs, according to dairy industry officials. The current price is around $34 per 100 kilos, below the average for 2017.
The price for a barrel, or 227 kilos, of white cheddar last week hit its lowest level since 2009, according to commodities analysts. Dick Groves, publisher of Wisconsin-based Cheese Reporter, said that the real impact of the dispute has yet to be reflected in official statistics.
BelGioioso Cheese Inc, a second-generation family company in Green Bay, Wisconsin, said sales to Mexico already have dropped. "It's a nightmare," Errico Auricchio, BelGioioso's president, told The Wall Street Journal. BelGioioso is charging some overseas customers less to keep their business.
In California, Annie AcMoody, director of economic analysis for Western United Dairymen, a trade association in Modesto, said the new tariffs and depressed markets "will certainly send some more dairies out of business".
While Wisconsin may have the most dairy farms, 8,500, California is the nation's No 1 dairy producer, turning out 17.7 billion kilos of milk in 2017. The state accounts for one-third of the US dairy products exported abroad, much of it being cheese and milk powder, which are highly sought by Mexico and China.
The dairy industry contributes $43.4 billion to Wisconsin's state's economy. The US Chamber of Commerce says retaliatory tariffs against the US threaten about a billion dollars of Wisconsin's exports, including cheese, cranberries and Harley-Davidson motorcycles. To escape the European Union's tariffs on US imports, Harley-Davidson said that it would move some production to Europe.
Dairy farmers throughout the US have had to deal with declining milk consumption for decades, so many have turned more of the milk into cheese. To sell it all, farmers have aggressively marketed their products to growing middle-income populations in Mexico and Asia, especially China. Mexico consumes a quarter of foreign demand for US dairy.
If the tariffs stay in place for more than six months, dairy farmers need to find new markets for cheese, and can expect milk prices to continue to fall, according to a report from agribusiness research firm Rabobank.
Schwager told ABC News in Wisconsin that if the trade dispute goes on long enough, it will eventually affect Sartori's employees and the dairy farms that supply the company.
"It's 500 families, within the processing. When we look at the dairy farms out there, that we buy 100 percent of their milk, there's another, you know, 700 families there. It's 1,200 families that are counting on us to make the right decisions and provide for their livelihoods," he said.
As for Trump's threat of more tariffs, Schwager said, "I don't know that it's a bluff, but I sure hope there's a strategy behind this."
By Ai Heping in New York | China Daily |